Play, stretch & relax together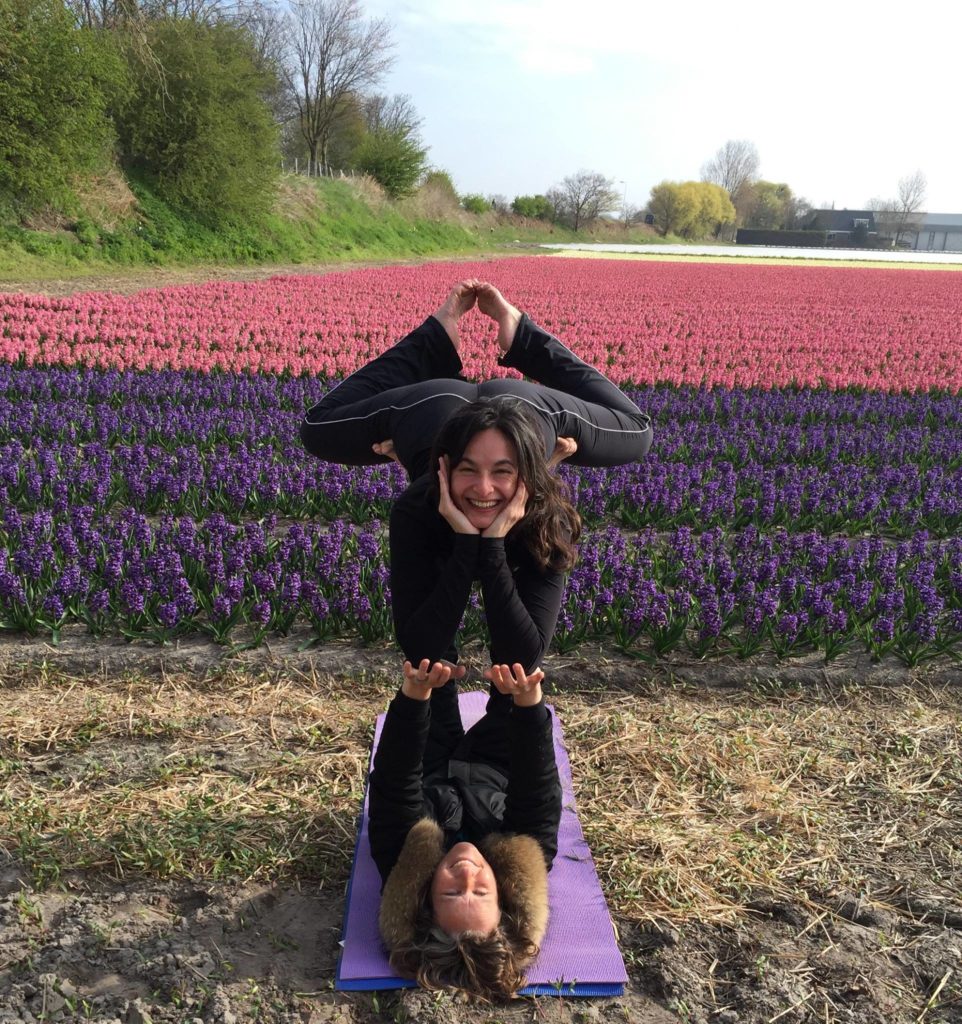 What is Partner Yoga?
Partner Yoga is a Yoga class where you work in pairs or with a group. This is possible with your partner, but also with a friend. We do postures together. This means that there is body or hands / feet contact while performing the various postures. You work together and help each other, so that you get deeper without forcing too much. With this you bring awareness and connection.
What to experience...
Working together makes difficult postures easier, and you can often go deeper into a bow or extension because you are supported by your "partner." The experience is intense and enjoyable. In a playful way you look for balance, creativity, stretch and relaxation together. Partner Yoga is especially fun to do.
Create an ideal partner flow
For an ideal Partner Yoga flow you have to trust the other and literally give each other space and strength. Rhythm, attention and concentration are necessary in order to feel each other. Focus, balance and fun go hand in hand. In pairs you often get a little further in a position that can give a nice stretch and at the same time relaxation.
For who?
Partner Yoga is for everyone who wants to experience yoga in a fun, playful and pleasant way. For people without yoga experience, this workshop is an accessible introduction to yoga. In addition, this workshop provides deepening of the postures for people with experience. Your partner in this class can be anyone: a friend, colleague, family member, your partner or a stranger. So you don't have to bring someone special, but of course you can. Having fun together is paramount.