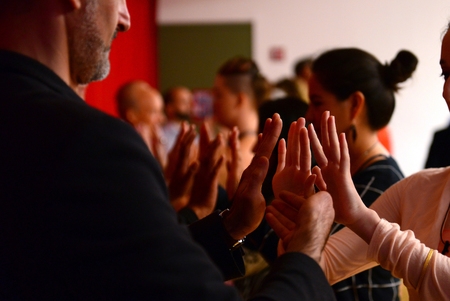 During the journey
Be ready to get swept of your feet romantically, in a way you never experienced before!
What to experience...
A Tantric Journey. Come with a curiosity to meet like minded people. We could all use a more conscious way to connect, relate and be vulnerable, communicate our desires and share. This will help you being present-time focused in relating, from the ground up.
An extraordinary first date
We create the permission field to explore MIND, BODY and SOUL connections. An amazing opportunity to meet other beautiful beings in an energetically conscious and open-hearted way. Come laugh and explore. This most likely isn't like any other dating experience you've had. ♥
A Tantric Journey in conscious Speed dating
Would You Like To have an Extraordinary First Date?
Be curious and meet like minded people in a Tantric way