15 - 21 August 2023 in central France
iSTA inspired Tribe Gathering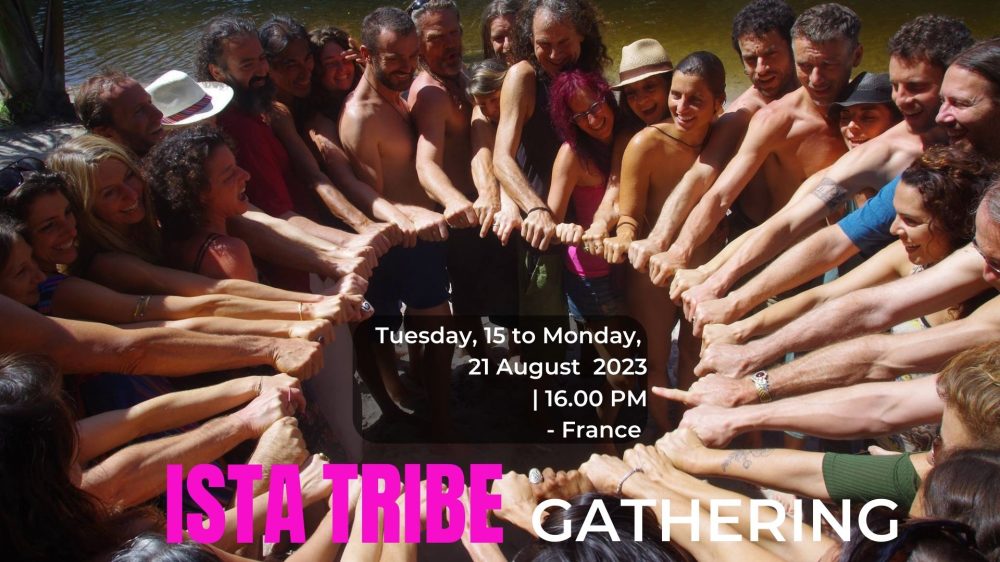 Dear tribe,
From the 15th until the 21st of august we'll be organising a very special ISTA inspired Tribe Gathering in central France. It will be right after a Level 1 and a Level 2 in French, so the energy will be amazing!
These seven days will be all about connecting, sharing and relaxing, so no full program. Enough spaciousness for co-living, co-creation and enjoying the gorgeous estate, the food, the weather, ánd each other! We aim to cover costs only and to share our gifts in a community setting.
In the morning you might be awakened by the chickens, or by Pauwtje, the white domain-peacock that's every now and then showing off his beautiful feathers. But other than that: it's the laid back and fruitful French countryside vibe that will calm down & inspire éverybody.
Dates:
Arrival on 15th of August as from 4PM, welcome dinner at 7PM.
Departure on 21st of August after farewell lunch at 1PM.
Location / Accommodation:
LOCATION:
Our venue is an estate of 85.000 m2, located roughly 2,5 hours east of Bordeaux. The owner is an ISTA graduate himself. So if anybody can cater to our needs it's him!
*-*-*-*
ACCOMMODATION:

We will have the whole estate for ourselves, with various types of accomodations spread all over the estate. Accomodation vary from a bedroom in a gite, a bed/mattress in the yurt, a bell-tent, a caravan, a wooden bed-box or bringing your own camper or tent. And when it comes to choosing your type of accomodation: first come, first served! Same price for applies for all.
cost / exchange:
Being an ISTA grad himself, Walter knows the costs of many training. Therefore we're really happy that he's willing to keep the price for this gathering as low as possible. The price of €495 includes accomodation for 6 nights, ingredients for three delicious meals a day, daily sauna and hot tub and a program which will be announced later. Of course temple nights will be part of it.
program (suggestion):
- Morning practices and ceremonies
- Sharing circles
- Cooking together
- Sauna / hot tub time
- Fire gatherings / storytelling / singing
- Running
- Nature walks & swimming
- Jamming sessions
- Dance expressions
- Creative Arts
- Temples
registration:
To secure your spot for this unique ISTA inspired Tribe Gathering you need to pay a deposit of €150 (non-refundable) to D.L. Karijopawiro NL81INGB0005239763 (mention ISTA Gathering in France). And send a whatsapp message to Danny: +31653132679 to reserve your spot and to get the confirmation.
*-*-*-*

We're looking forward to share some 'Joie de Vivre ISTA-style' with you!
Your humble hosts,

Danny & Joyce
Would you like to join this special ISTA Tribe Gathering in France?
Are You Interested & Do You Like To Know More
enjoy Lushiousness and beautiful nature